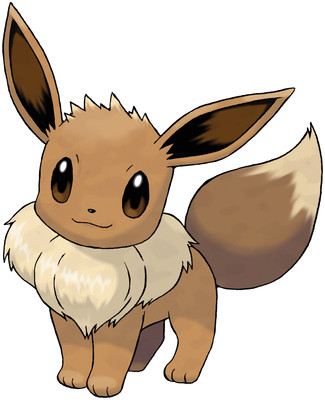 eevee
And so i return! This is my stuff from the second/last week of camp. I posted quite a few pictures this week already, so those will not be re-posted. You can go back and see other stuff from those days. I will try to put them in order by day, but you all saw yesterdays formatting and well....eeeehhhhhh. Originally, i was going to post it with the picture of the Pokemon i dressed as beside it, but seeing as i already posted one on each day except eevee so i'll put one up. O look, there it is! Sooo, turns out, there are no pictures of me on Thursday and no good ones from Tuesday, so i'm adding a recreation of the togepi outfit. Sadly, i couldn't find the shirt i wore on Thursday so i'll put it up another day. Also, thanks for voting you guys! I see people actually want me to keep writing XD. Tomorrow, i'll be going out to breakfast and a movie with one of my friends so i might have an interesting blog? That'd be fun. I'll try to post most days around 4 or 5 mountain time or earlier, but if there isn't a post or something, check back maybe around 7? I don't know maybe one day i'll make a real schedule. Anyway, keep voting, keep commenting, keep reading ^^ you have no idea how happy i am when i see all these views!! thanks everyone! <3
us, a fold before my jumping idea
swayin with steph
Me, rockin the riolu with alexia
Mr. Random Pigeon we found!! I hope all is well with you little friend
investigating the crime scene like a boss
oooooo blood ^^


togepi outfit sorta. bad picture but eeeehhhh
what is mira saying??? i must know!!!!!
More of me and Steve! I just can't get enough!!
My dolphin robot, Steve!
me giving free advertising to the wonderful Kim-Chi House where we got the Korean food
A tiny Chell was inside out NXT lego box. I brought my toy turret. I added the ms paint writing. that in the background is Charlotte
My keys with all keychains of pokemon i wore this week!!
My certificates of graduation and Crazy Creator!
And so it ends. My days at YWIC over, this is my last picture from the 2 weeks i spent at the wonderful albeit frustrating camp with all these great girls. I hope they all stay in touch or that we meet again! Also, i cant stand or smile. Don't judge. Let's see if i can get everyone's names in order, left to right, top to bottom.
Irma, Alexia, Summer, Hiba, Charlotte, Rosa, Stephanie, Jenny, Analyssa, Arianna, Abbi, Kayla, Kassie, MEEEE, Belle, and Selema. Forgive me if i got your names wrong!!!!!!
Bonus picture! I believe i can fllllyyyyyyyyy!!!!!!!!!!!